Snowy mountains on the horizon, waves rumbling and tumbling on a sunny beach, fire pits in the backyard, warm days and cool nights. We've got what you need to enjoy this perfect California winter!
---
Our Staff's Weekly Picks
Everywhere Beer Co – Beautiful Something
We welcomed Everywhere Beer into Hi-Lo this week and we are ecstatic to start offering their highly-approachable beers. Beautiful Something pours brilliantly clear with a nice dense cap of foam with perfect carbonation. I've said it before and I'll say it again, as it pertains to this brew – simplicity is beautiful. No frills, nothing extravagant or flashy, just clean drinkability with a simple bill of weyermann pilsner malt and hallertau mittelfruh hops.  
Ogopogo / Harland – Merlion 2
This pungent Hazy Double IPA featuring Citra, Citra Incognito, and experimental hop HBC 586 and 586 cryo hops is an outstanding brew. Aromas of orange peel and tangerine, with a delightful flavor of juice, striking a balance of the hops and fruit flavors that abound in this smooth, silky, and quite easy-drinking double IPA. 
The Chook Sparkling Shiraz
The first time I tasted this wine, I bought a case.  For myself! (True story.) There's really nothing like it. Light and velvety on the palate with lots of dark berries and currants, cleverly tannic and soft but not sweet! Flavorful rich finish.
King's County Bourbon 200ml
I mean, it's flask weather, right? And there's no better pocket companion than this gem from King's County. Humongous flavor upfront and throughout, this whiskey is steeped in notes of cherry, caramel, and winter spice.  It warms the heart!
For Bitter for Worse: Eva Spritz and Rose City Fizz
Shelley, founder of For Bitter For Worse wanted to create non-alcoholic beverages that actually taste good! Although she broke up with booze, she used her years of experience as a cocktail connoisseur to workshop nuanced non-alc recipes featuring flowers, plants, and roots for bitter and floral spritzes.
The Eva Spritz is a sparkling aperitif perfect for a date night or sunny picnic. It has notes of rhubarb, dandelion, and hibiscus. Shelley suggests pairing the Eva Spritz with fruit, cheese, charcuterie, potato chips, caviar.
The Rose City Fizz gets its name from their home base, Portland! This Fizz has notes of gentian root, rose, strawberry, and orange peel with a hint of ginger. Use as a mixer in mocktails or pair with roast beef or a cheese plate!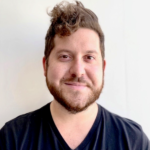 Mike is the wine and spirits program manager at Hi-Lo, doing the honorable work of tasting all the great stuff he can find, and then handing us his all-time favorites. Mike keeps it seasonal, of-the-moment, fresh and fun.