We have gifts, we send gifts, we make gifts. If you're looking for some unique wines, sought-after beers, or great cocktails – we have a gift box for you!
Staff Weekly Picks:
In this can lies the finest Citra, Galaxy and Nelson hops, RIP. But these hops couldn't be contained in a can coffin though, as they rise out of the glass and contribute lovely aromas of juicy pineapple, peach ring gummies and ripe canteloupe. The flavor is soft but dank with more tropical notes coming in throughout in the form of cannabis and passion fruit. Another delicious Moonraker offering and we have it on draft in Culver City if you would like to enjoy a fresh glass and escape the holiday madness.
This Imperial Stout with coffee and vanilla is a smooth drinker at 9 percent alcohol. It has a smooth, bitter chocolate aroma with flavor and depth from it's sturdy malt backbone of Maris Otter, Weyermann Carafoam and roasted barley. Again, depth is a key word with this brew.. providing a good body and flavor, while being inviting without being cloying or coming off as overtly rich. Toasty, dark chocolate, smooth coffee and subtle vanilla all poke through in this brew and end with a slightly sweet finish.
Brand new to the scene, Paso Robles based winemaker Janie Willheim has produced three distinct wines of exceptional quality: a Riesling, a Valdiguie and now finally a Counoise. All three are brilliant expressions of the terroir made all the more impressive considering how difficult these particular varietals can be to work with. The Valdiguie and Riesling are no strangers to the Hi-Lo shelves, and we're now psyched beyond reason to welcome the newly released Counoise to party and complete the trifecta. Compelling to say the least, this wine is a bounty of ripe fruit, balanced acidity and seductive aromatics. The tannic structure hums like a slow draw on a violin and finishes with delicate spice and cranberry purée.
More and more we're being asked what a good alternative is to whiskey for a chilly evening sipper and more and more we're saying "Tequila" but not just your standard Blanco, Repo or Anejo, no, we recommend you go a little extra…Extra Anejo, that is! What makes Extra Anejo so extra is the additional years it spends aging in barrel, at least over 3 years. A perfect example is the Don Fulano Imperial, aged a minimum of 5 years, but contains some tequila that's been aged for 12! Exceptionally rich and complex with a great combination of elegance and power, this tequila is abundant in fruit notes and spices like clove and cardamom. Velvety, rich and incredibly complex, the Imperial is truly outstanding and is best enjoyed neat and ideally after a hearty dinner.
According to Jeni, her grandfather loved spiking eggnog with whiskey during the holidays, which is the midwestern way! At Hi-Lo, we love Uncle Nearest, so we were super excited to find out that's the whiskey they use in their ice cream. Uncle Nearest's small-batch, Tennessee whiskey is smooth and warming, which compliments the nutmeg and cream custard deliciously. We recommend enjoying a pint near a warm fire surrounded by loved ones!
Gift this beautiful marble cheese board to the hostess with the mostess, or treat yourself! This round marble board will elevate the any cheese and charcuterie presentation this season. It comes with a set of three gold & marble knives as well! Be sure to also peep our market section to build your dream board of goodies.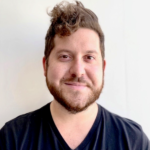 Mike is the wine and spirits program manager at Hi-Lo, doing the honorable work of tasting all the great stuff he can find, and then handing us his all-time favorites. Mike keeps it seasonal, of-the-moment, fresh and fun.