It seems we say "What a year!" every year lately.  And yet…What a year! 
A fond farewell to the rollercoaster of '22 and a fond wish for a canoe ride on a placid lake in '23.
Happy New Year!
---
Our Staff's Weekly Picks
This helles lager is brewed with barley grown in the Champagne region of France and hopped with Alsatian Strisselspalt hops. Pouring a beautiful golden color with a dense cap of foam on top, the aroma is floral, with some underlying spice and earthy notes. The malt profile is lean but substantial attributing to a beautiful body with a great crisp, clean, and slightly sweet flavor in the finish. Don't expect the effervescence of sparkling wine with the carbonation on this brew but for the beer or wine nerds looking for the closest terroir experience of Champagne akin to beer – this is for you!
This sour blonde ale from Ambitious is delightfully tart. Conditioned on raspberry puree and Madagascar vanilla beans, you get the full, lush berry aroma on the nose. Upon sipping, the sweet/tart raspberry flavor melds with the body of the beer, and vanilla peeps through in the aroma while providing a mellow sweetness in the flavor. Overall this beer is very drinkable and more fruit-tart than sour making it appeal to true sour drinkers as opposed to sweet smoothie sours. 
Louis Roederer et Philippe Starck 2015:
Well, folks…it's been a hell of a year wouldn't you say? And we think it's only appropriate to bid 2022 adieu with some truly top-tier bubbles! Conceived as an exchange and shaped by friendship, these wines are first and foremost a result of the free-thinking that came out of a meeting between Louis Roederer's CEO Frédéric Rouzaud, his cellar master Jean-Baptiste Lécaillon and the designer Philippe Starck. Wines that capture the freshness of the clay soils in a sunny year perfectly encapsulate this new exploration of a Louis Roederer terroir. The Brut Nature is a fresh, mineral-driven Champagne, that swathes a firm frame of acidity in a raw silk-like texture and finely meshed flavors of crunchy pear, mandarin orange peel, salted almond, dried raspberry, and pickled ginger. While the rosé is vivacious with a minerally overtone and a well-meshed range of crunchy pear, peach skin, pickled ginger, and blood orange zest flavors set on a refined, lacy mousse that ends with a long, creamy finish.
With their thinking set firmly outside the box, the craft-tions (a word we just made up!) at AMASS have whipped up what we believe to be the ultimate winter spirit. A limited edition of their perpetual fan-fav flagship gin, this Mushroom Reserve 030 bolsters the fruits of their continued exploration into the use of adaptogenic mushrooms such as Lion's Mane and Reishi. Rested in charred, new American Oak barrels for 90 days, the gin is then enhanced with a botanical infusion of Shiitake mushroom, cacao, and bergamot. Top notes of umami mushroom and bitter cacao that blooms into charred oak with subtle vanilla and finishes with fragrant grapefruit, bergamot, and coniferous juniper. And with New Year's Eve upon us, we'd recommend using this in lieu of standard gin for a French 75 or as we've renamed it "French Terroir 75". 
As the winter weather continues and the new year approaches, what better time to make a warming pot of beautifully cooked beans? Llano Seco in Chino, California specializes in responsible farming and growing heirloom bean varietals. They regularly test their soil, utilize organic-approved methods of cover cropping, and proactively rotate crops to maintain optimal soil health. Just like wine, the terroir in which a crop is grown is just as important as the final product. They also make use of sustainable farming practices such as beneficial insect habitats and natural biodiversity to protect their farmland and surrounding habitats. Canario or Yellow Canary beans are a small oval bean with a thin skin. They're creamy and rich with a buttery texture. Traditional in Latin American cooking, these beans are amazing in soups, stews, or with protein and rice.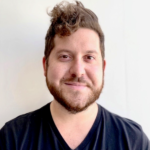 Mike is the wine and spirits program manager at Hi-Lo, doing the honorable work of tasting all the great stuff he can find, and then handing us his all-time favorites. Mike keeps it seasonal, of-the-moment, fresh and fun.