If you don't have enough sweaters for this little cold snap – not to worry! We've got plenty to keep you warm. Come see us!
Our Staff's Weekly Picks
A friendly collab that's so nice, they did it twice! (Pun intended!) Mashing Civil Society's flagship FRESH and Casa Agria's JETS OVERHEAD makes for a wonderful hazy IPA. Hopped with Columbus, El Dorado, and Citra before being double dry hopped with Mosaic. You'll find tropical fruity aromas of pineapple and oranges with a nice pine in there, as well. The flavor is extremely smooth and while it's not a juice bomb, it has a delightful zip of bitterness that makes it incredibly easy to drink.
This rotating fruit and grape saison is a smash! This iteration uses Grenache grape juice from Central California, as well as farm-fresh strawberries that pop off the saison base of this brew. It has a light pink color with a lively carbonation that is both inviting and tantalizing, a nose of earthy strawberry and delicate funk, and a light splash of tartness and minerality that washes over the fruity strawberry. This is a fun rotational that really allows Homage to experiment with different grapes and fruits. A great beer to get wine-minded folk into the complex side of beer.
While big reds such as Cabernet and Syrah understandably tend to be the wines of choice for cooler months, we ardently believe that there is a place for rosé even when the nights get their coldest and it's with that in mind we offer our two favorite wines for the holidays from Pursued By Bear. As both an allusion to Shakespeare's "The Winter's Tale" and a physical manifestation of love for the Pacific Northwest, acclaimed actor Kyle MacLachlan has gifted the world an incredible lineup of wines. The Cab mauls the drinker with robust notes of blackberry, chocolate, and coffee, encapsulating all that is great in domestic winemaking. The rosé bolsters notes of wild strawberries and succulent juicy guava while nectarine and pink grapefruit shine across a beam of bright, crisp acidity creating a mouthwatering impression and a long, textured finish.   
 "The Beauty of the Seasons" or Ki No Bi. The poetry in the name of this gin from Kyoto so aptly and elegantly describes the taste experience one embarks on upon first sip. In that moment, the essence and sensations of winter, spring, summer, and autumn harmoniously unify in a bracing gale of citrus, sansho pepper, ginger, and bamboo that tests not only the drinker's palate but also their perception of the spirit itself. Equal parts warming and refreshing, this gin has achieved an impeccable balance that is sure to be regarded as a leader at the forefront of the "New Wave" style of gin. This is that spirit you'll want to keep on your shelf and share with guests this holiday season.
Not only does Fishwife make amazing tinned fish, they do it right! Fishwife is a female-founded company striving to produce ethically-sourced, premium quality fish. They source from environmentally conscious fisheries and aquaculture farms. The Smoky Trio features their classic smoked Albacore Tuna from the Pacific Coast, Rainbow Trout from Idaho, and their Atlantic Salmon from Norway. If you're looking to build a gift box for your favorite foodie, or want to have a decent spread at your next holiday party, come pick up the Smoky Trio!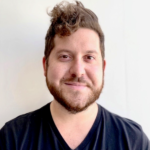 Mike is the wine and spirits program manager at Hi-Lo, doing the honorable work of tasting all the great stuff he can find, and then handing us his all-time favorites. Mike keeps it seasonal, of-the-moment, fresh and fun.