Holiday shopping has officially begun! Come see us at Midland Market, Smorgasburg LA, or as always in Culver City, Long Beach, and Costa Mesa!
---
Our Staff's Weekly Curated Picks
I don't think anyone thought twice that these two iconic breweries would produce a killer West Coast IPA. They are the top-named breweries that produce this style on a consistent and fervent basis. They not only have the guns but they make the bullets that keep West Coast alive and firing, I mean thriving. Built on a simple base of pilsner malt, this brew is hopped with a melange of hops that give this beer an inviting blueberry-citrus aroma with a soft pine and dank character. It has an incredibly light body with a hearty hop heft to swing big but land like a feather. A tempered bitterness makes this an inviting and easy drinker while pointing you westward to a slightly sweet sunset finish.
This humble tribute to Orval is interesting. Don't get me wrong, if you love Orval as I do, you might only be slightly catfished with this brew. It's deceptive and hides its almost 7% alcohol very well while being an easy-sipping beer. But there's an X factor in Orval that keeps you holding on and coming back to it time and time again, maybe it's a secret among the monks. It's not every day you get folks interested in abbey ales and Grimm is the kind of brewery that makes you think, "I bet they could pull that off." Being conditioned with brettanomyces, it can develop over time becoming dryer and maybe become more complex, or more Orval-esque if you will.
For those of you into Napa wines (or wine in general!), we're sure it'll only take one glance at the art on this label to recognize what winery is home to this beautiful Cab. That's right, fresh from Far Niente Family of Wineries and Vineyards, a name synonymous with excellence, comes their newest member on their inaugural vintage: Post & Beam! A representation of the magnificence of wine when made by the simplest means; no frills, no complications, just glorious wine functionality. Believe it or not, the holiday season is here and the time is nigh for cabernet with elegant layers of fruit, supple tannins, whispers of oak, and a finish that is pure finesse.
Our beloved barrel selection from Off-Hours is on the home stretch! If you've yet to pick up a bottle, the time is now. Selected for its exceptional quality and taste by Master Blender Ashley Barns, this whiskey joined the exclusive Off Hours Single Barrel Reserve club while it continued aging in its American white oak barrel for almost half a dozen years. Its DNA is comprised of 75% corn, 21% rye, and 4% barley and it should be said that the rye and barley are not at all background characters, their voices are clear and true.
Camp started their company to make adulting easy by hiding organic veggies in their tasty mac and cheeze! Not only is the vegan mac dairy free, it's also gluten-free! They use 100% organic brown rice, zucchini, carrots, and peas to create their delicious pasta. But they don't stop there, their vegan cheeze mix is made up of organic pumpkin, spinach, sweet potato, and maitake mushrooms for a surprisingly cheesy flavor! Clocking in at 9 grams of protein, there's also tons of nutrients from the veggies. If you're coming into Hi-Lo for a weeknight bottle of wine or 6 pack of beer, be sure to check out all the easy dinner options we have as well!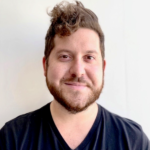 Mike is the wine and spirits program manager at Hi-Lo, doing the honorable work of tasting all the great stuff he can find, and then handing us his all-time favorites. Mike keeps it seasonal, of-the-moment, fresh and fun.