Welcome to 2023! Pretty wet for a Dry January, eh? But who's complaining? (Hint: not us!) Check out some of our staff's weekly picks to help keep you warm!
---
Our Staff's Weekly Picks
This robust oatmeal stout is indeed heavy but these are the kinds of beers to keep us warm in the thick of winter. Pouring jet black with a head that quickly turns into a thin layer of mahogany, this brew intrigues with aromas of Quaker oats, soft coconut, and mocha coffee with a nice woodiness to round it out. Anchorage's 'Heavy' was fermented and aged in Missouri oak barrels then racked to be finished on toasted coconut, which all leads into flavors of smooth dark chocolate, faint vanilla, and a tad bit of tropical coconut.
This GABF medal-winning brew in perhaps one of the most competitive categories, Pale Ale, is a well-rounded and flavor-forward beer. While achieving great simplistic drinkability, with a sturdy malt backbone, this West Coast pale ale sings with Mosaic and Simcoe hops, providing notes of citrus, pine, and a nice dank note.
World-famous chef and wine purveyor Joachim Splichal has cobbled together a wine perfect for these (thankfully!) rainy days. A blend of Grenache, Syrah, and Carignan, this wine is dynamic, rich, and remarkably focused. Each sip is rife with flavor, blurring the lines of red and black fruit and backed by sturdy tannins. Pairs well with wistfully watching the rain fall and comfort food!
Vermouth is the the unsung hero in so many great cocktails – Martinis, Manhattans, and Negronis to name but a few. But it is absolutely delightful over a little ice! Dolin is a lighter style vermouth made from fine wines and botanicals found in the Alpine region above Chambery and this new stylistic innovation, Blanc, is sweetened to the same level as the Rouge, but without caramelizing the sugars first allowing the fresh, crisp features to shine through.
Chinese Laundry Kitchen is a local, family-owned company, and small business bringing tasty pantry items to the greater LA area. Dan Dan sauce is an authentic Sichuanese sauce traditionally used for noodles. It's spicy, nutty, and umami, with a touch of sweetness. Although traditionally used for noodles, it's great with rice, buns, dumplings, steamed veggies, stir fry, and more! Not only is this sauce delicious, it's also made with whole ingredients. Chinese Laundry uses, organic soybean oil, with no preservatives, emulsifiers, or binders. Once you try this sauce, it'll be a staple in your fridge!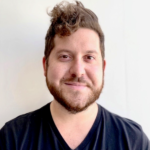 Mike is the wine and spirits program manager at Hi-Lo, doing the honorable work of tasting all the great stuff he can find, and then handing us his all-time favorites. Mike keeps it seasonal, of-the-moment, fresh and fun.