In need of a last minute gift? Check out our weekly picks for this week or stop by one of our locations and our staff can help you build the perfect gift box.
Happy Holidays & Happy Shopping!
Our Staff's Weekly Picks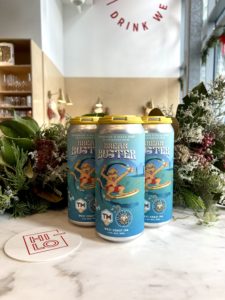 As advertised, I get fruity and citrusy aromas along with gummy bears! Hopped with a trio of Strata, Citra and Galaxy hops, this brew has a sweet aroma and semi-sweet flavor but is balanced by a clean body and snappy bitterness. I've been thoroughly impressed with the beers head brewer, Kane, has been putting out of Trademark and this hits a sweet home spot as Kate cut his brewing chops at Pizza Port San Clemente.
 Altbier is the Kölsch neighbor to the north, along the Rhine River in Germany. Generally lesser known than Kölsch because is has a more complex, rich malt nature.. This brew was definitely taken up a notch with the addition of foudre lagering. Taking on notes of delightful dark fruit, rich toasty malts and a sweet but dry finish, make this a delectable beer. Let this warm in the glass to open up and fully develop to enjoy those rich textures.  
As we come to the end of 2022 and seeing as how we're smack-dab in the middle of the holiday season, we can think of no better wines to showcase than these two from our good pals up at Stolpman Vineyards. The Angeli Syrah has booming red fruit intensity that sounds the alarm for a rogue wave of coating, decadent, luxurious texture overwhelming the brain's pleasure center.  Even in its youth, the wine has no rough edge to soften although there is still an energetic tangerine zip on the finish in its youth. And the Pliocene Mourvedre offers sophisticated refinement on the nose with intriguing red fruit and spice. That Spice carries the torch for the "otherness" of this wine.  Anything but "simple, fruit forward" the cuvee is a tightly wound cocoon urging one on to swirl the glass and take another unraveling sip.
For the unfamiliar, Kings County Distillery is New York City's premier craft distillery and among the most acclaimed small distilleries in the United States. One of the many facets that makes Kings County so interesting is they're blending of distilling practices from a variety of cultures into creative whiskeys that remain traditional while defying convention, using Scottish copper pot stills, open fermentation, and local grains to make American whiskeys that expand the category. Need proof? Try a bottle of their straight bourbon, made from 80% New York organic corn and 20% English Golden Promise barley for a high-malt recipe that forgoes the wheat or rye typical of Kentucky bourbons. After aging in a variety of new charred oak barrels for anywhere between 3 and 6 years, the bourbon is carefully blended and produces prominent notes of caramel and vanilla, as well as undertones of dark berries. Or, for the VERY curious, Kings County offers a handmade wooden gift set with flasks of some of their best offerings.
Fishwife's newest tinned fish is the Rainbow Trout Jerky Gems! They're considered gems, because they're the teeny, tiny tenderloin of the Trout, which is considered to be the prime cut. However, because of their size, they're not suitable for restaurants or fish markets. Fishwife had the brilliant idea to upcycle this cut into their tins. The trout is seasoned to perfection with extra virgin olive oil, lemon, pepper, garlic, and marjoram (think oregano). Their tinned fish is not only ethically sourced, it's super versatile! Serve over rice, veggies, on a cheese board with crackers, mixed into pasta sauce, and more.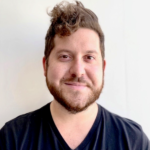 Mike is the wine and spirits program manager at Hi-Lo, doing the honorable work of tasting all the great stuff he can find, and then handing us his all-time favorites. Mike keeps it seasonal, of-the-moment, fresh and fun.