Our Staff's Weekly Curated Picks
With Nouveau season in full force and Thanksgiving just around the corner, we've got you covered with this week's festive picks to help you celebrate!
This beer isn't sugar on my tongue but it has quite the delicate aromas and flavors typical of Italian pilsner. There is a wide and wonderful world of pilsner with: German, Czech, American and now even West Coast Pilsners are a thing, there's seemingly an infinite number of hands in the pilsner brew kettle. So what makes an Italian Pilsner? Simply it is a German style pilsner with a specific dry hopping of noble hop varietals. It's grassy, herbal and clean. In Talking Hands, Tettnang and Saphir hops are the star providing a wonderful aroma of herb, lemon zest and soft spice while the body is light, lean and balanced. Slapping harder than Talking Heads rhythm section.
I am very excited to keep getting these beers from Finback in the shop. Fat Mango is a collaboration with Interboro (Brooklyn!) and is brewed with mango, coconut sticky rice and lactose and hopped with Falconer's Flight, Mosaic and Citra. As advertised the mango is around in the flavor of the beer with some coconut peeping in the aroma.. the sticky rice? Well that seems to be in the body in a brawl with the lactose, giving it some great cream meets citrus in the flavor. Sometimes lactose seems to throw IPA's off for me but here it definitely adds to the fruit as well as the overall flavor of the brew. 
It's here! It's here! Thanksgiving, you might ask? NO! Nouveau Day!! That fabulous third Thursday in November where Beaujolais Nouveau hits shelves worldwide and we officially enter the holiday season. A tradition started centuries ago in Beaujolais, France to signal and celebrate the end of wine harvest, these are new wines that are bottled and sold anywhere from three weeks to three months after grapes are plucked from the vine. What makes them so delicious is that they undergo carbonic maceration which leads to fresh, fruit-forward and simply gulpable drinking experience that pairs with any and all holiday-fare. In the past decade or so, American winemakers have joined the Nouveau Day fun and have started producing Nouveau wines prior to the holiday madness. Although these beaut's are available at all Hi-Lo locations, act fast because after December 31st these wines will be gone! That is, gone until next Nouveau Day…
The old expression "fortune favors the bold" springs to mind when thinking of this week's spirit of choice, because it takes some bold sensibilities to go forward with this creation and the result is very fortunate for us all! Pairing specially made quarter casks once used to age peated scotch, these soaked scotch casks are then gathered up to continue their legacy by aging Doc's signature Blender's Cut Rye Whiskey. These age for several months, bringing together flavors of apricots, Italian plum preserves, roasted hatch peppers, cinnamon candies, and wet smoke. A chewy American whiskey that is worthy of a Glencairn glass. Master Blender, Jesse Parker, a man who has always enjoyed a good smokey whiskey, has created something that is truly distinct and the perfect adventure for all whiskey lovers.
Hemera's Bench is at it again with their delicious pies, but this time, full-size pies! We're so excited to be carrying their pumpkin pie this holiday season. Hemera's pumpkin pie is a take on the American classic, but the vanilla anglaise adds a fun new twist. Creme anglaise is a French style of pouring cream custard, which adds an extra creaminess to the pumpkin. Their pies come frozen, so all you need to do is pop them in the oven! Each pie serves 6-8 people. Take the stress out of preparing for holiday get-togethers and family dinners by buying a pie from Hi-Lo! We guarantee, Hemera's adds as much love as a homemade pie.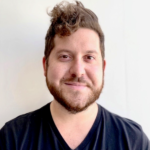 Mike is the wine and spirits program manager at Hi-Lo, doing the honorable work of tasting all the great stuff he can find, and then handing us his all-time favorites. Mike keeps it seasonal, of-the-moment, fresh and fun.