What is the spirit that makes cocktails such as the Dark & Stormy, Classic Daiquiri or basically all Tiki cocktails, which are arguably the most delicious and fun to make cocktails in the world, so good? The answer can be found in the pages of history, specifically in the 1600's Caribbean as well as North & South Americas: Rum.
Distilled from sugarcane, Rums origins are steeped in history and encompass a wide array of distillation preferences depending on what country is producing it. When freshly made, Rum is a clear spirit, and like tequila, it can be and often is aged in barrels that impart layers of rich, sweetness and a darker color before bottling; dark rum and light rum.
Doctor Bird Jamaican Rum is the bottle we recommend to first time rum drinkers, and when mixed with coconut syrup and ginger beer it makes for a delicious libation we call Tropical Storm.
Check out some of our rum-based cocktail recipes below!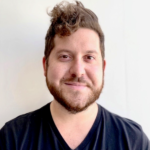 Mike is the wine and spirits program manager at Hi-Lo, doing the honorable work of tasting all the great stuff he can find, and then handing us his all-time favorites. Mike keeps it seasonal, of-the-moment, fresh and fun.