It's impossible to pinpoint one specific reason why Mezcal is swiftly becoming one of the most popular spirits globally but we think the broad answer is simply "Because it tastes SO GOOD!!" Made from the roasted heart of the agave, it's hard not to love for so many reasons.

A meticulous distillation process with a highly regimented and monitored set of rules for production that takes place mostly in Oaxaca, Mexico, mezcal possesses a particular transportive quality, perhaps more so than any other spirit. The first sip of a new mezcal immediately fills your senses and sends you to straight to where the agave was cultivated and distilled.
A recent trend amongst mixologists has been to supplement mezcal in classic cocktails in place of the standard spirit, for instance, a Oaxaca Old Fashioned or our personal favorite, The Mezcal Negroni made with Madre Espadin Mezcal.
Check out our cocktail recipe for the Hi-Lo take on the negroni with Mezcal.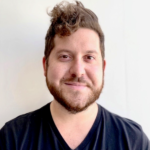 Mike is the wine and spirits program manager at Hi-Lo, doing the honorable work of tasting all the great stuff he can find, and then handing us his all-time favorites. Mike keeps it seasonal, of-the-moment, fresh and fun.