We wouldn't be here without you. We love seeing your faces every week and your appreciation for the products on our shelves and the community you have built in your local store.
So THANK YOU.
---
Our Staff's Weekly Curated Picks
This table cider is meant to be shared with friends and loved ones, making it an apt addition to your holiday gathering. Sharing is Caring is a blend of American, French and UK grown apple varietals producing a full, crisp, apple flavor while leaning towards dry with some esters from the yeast bubbling up some tannic character and light carbonation. The mélange of apples whip this cider to 8.1% alcohol and is again, best shared.. but we won't tell anyone if you decide to keep this delicious cider for yourself.  
Located 50 km east from Saint-Émilion, the Barouillet family has been growing grapes for at least 8 generations in Pécharment, Monbazillac and Bergerac. Having just obtained biodynamic certification, this winery is consistently pushing the biological approach by working in accordance with the lunar calendar and cultivating vintage after vintage of some of the finest wine to come from the region. Bergecrac Blanc, a blend of 30% Sauvignon blanc, 30% Sauvignon gris and 20% Sémillon, 20% Chenin has refreshing vivacity and is reminiscent of grapefruit and highlights floral aromas such as honeysuckle or wisteria. The Bergecrac Rouge, a 25% Malbec, 25% Cabernet sauvignon, 25% Merlot, 25% cabernet franc blend is liquorice and light red fruits such as blackcurrant, suggest a round and fruity mouth supported by a beautiful freshness. And the Splash Pet-Nat, 100% Semillon, is fragrant, lively and richly textured on the palate bubbly with notes of lemon and lime, fresh apple and a touch of cut grass.
Redwood Empire Cask Strength Selections:
Have you ever had a whiskey so good that you wish you could drink it straight from the barrel? Well, good news; drinking something labeled "Cask Strength" is as close as one can get to literally busting a hole in the side of a cask and drinking the deliciousness within. With that in mind and in an effort to save their casks from the ravaging hordes of barrel-busting whiskey enthusiasts, Redwood Empire has released their Cask Strength selections of Pipe Dream Bourbon, Emerald Giant Rye and Lost Monarch American Blend. The Pipe Dream, with its deep golden hue, offers a nose of toffee, cherry, soft leather with a palate of cherry cola, honey, butterscotch and pecans. The Emerald Giant, gleaming with burnt orange color, is delicate herbal tea, soft cinnamon and dried orange peel with dark chocolate coffee beans, warm spice finish. And the Lost Monarch is vibrant with earthy, mint chocolate ice cream, warm spices, dried apricot and a white pepper finish.
We all look forward to Jeni's limited edition Holiday flavors, but cranberry pie in ice cream form?! Cranberries are a winter delicacy that are often forgotten about, yet they deserve a place in your desserts. Jeni's uses the tartness of cranberry sauce and combines it magnificently with cream, cinnamon-brown sugar streusel, and walnut crunch. Sweet, tart, and nutty! Enjoy with a hot cup of coffee or a glass of amaro after a delicious holiday meal.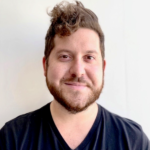 Mike is the wine and spirits program manager at Hi-Lo, doing the honorable work of tasting all the great stuff he can find, and then handing us his all-time favorites. Mike keeps it seasonal, of-the-moment, fresh and fun.