Whether you got a new job, your friend or your fam, you need to celebrate that! There's a lot involved in getting to a new gig, but finding the right bubbles is pretty simple. Here's our suggestion.

Watch it right now on YouTube!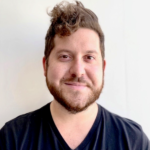 Mike is the wine and spirits program manager at Hi-Lo, doing the honorable work of tasting all the great stuff he can find, and then handing us his all-time favorites. Mike keeps it seasonal, of-the-moment, fresh and fun.